AS SEEN ON CHANNEL 9 TODAY EXTRA FEBRUARY 23
DIGITAL DEPENDENCE – AM I ADDICTED TO MY PHONE OR SOCIAL MEDIA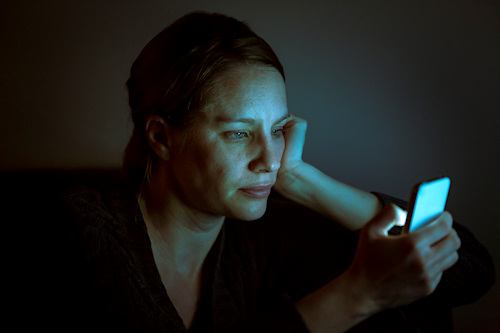 Phone Addiction or Social Media Addiction Self assessment
Answer the following questions to determine whether or not you may be addicted to your phone or social media.
1) Do you pick up your phone or check social media first thing after you wake up?
2) Do you constantly reach for your phone to check texts, messages, social media posts, likes and new friends or followers while you are with other people or at work.
3) Do you lose track of time when using your Smart phone?
4) Do you put off important tasks or find you are less productive because of your Smart phone.
5) Do you get stressed or agitated if you are unable to connect online or access your phone.
6) Do you worry or panic if you do not have your phone on you or the battery dies?
7) Do you spend more and more time on your phone?
8) Do you constantly check your phone when you are with other people?
9) Do you check your phone or text while driving even at lights? 10) Do you automatically reach for your phone to check messages or social media posts?
10) Do you take your phone to bed with you or have it on your bedside table?
Count how many times you answered YES.
If you answered yes to three or more questions you may be more addicted than you realise. If you answered YES to seven or more questions you are severely addicted and may need professional help to overcome the addiction.
To help you overcome your phone or social media addiction sign up for one of Mark's FREE No Excuses Bad Habits Seminars. click here
Mark's Top Tips to beating Phone Addiction or Social Media addiction include: 
1) Keep a daily diary of how much time you spend on all types of social media.
2) Limit your time with an egg timer or an phone alarm. It is to easy to get lost down the social media rabbit hole. Set yourself a specific time of day when you check social media and limit that time.
3) Unplug. Have certain blocks in the day where you leave your device turned off or make that time a social media no-go time.
4) Form new habits. Replace your social media time with, new goals, going for a walk, reading, learning a new language or interacting with real people.
5) Meditate. Yoga, Tai Chi, and meditation are all great ways to de-stress and feel great as you reconnect with yourself and disconnect from social media.
Hypnotherapist, Support Person and Motivational Coach

Mark Stephens