Start losing weight today with the
Think Slim Mp5 player
THINK SLIM™ VERSION 5 MP5 player is pre-loaded with 137 audio sessions and 147 video session. These are the same sessions Mark uses during one-on-one and group sessions. These life-changing sessions are valued at over $15,000.
147 bonus video sessions with highlights from the popular Think Slim full day seminar.

Bonus fat burning cookbook Action Manual

More than 80 bonus audio sessions.
Choose the option that's best for you.
Option
Normally
Save
Now
BUY NOW
THINK SLIM MP5 POCKET COACH (Version 7)

– Including Hypnotic Lapband Sessions

$497 RRP
$150
$347 +P&H
ADD TO CART
THINK SLIM VERSION 7

– Including Hypnotic Lapband Sessions

4 monthly payment plan
 $100
$99.25

+P&H

ADD TO CART
UPGRADE FROM THINK SLIM MP4 TO THINK SLIM MP5

POCKET COACH (Version 7)

– Including Hypnotic Lapband Sessions (trade in offer)

$497 RRP
$300
$197+P&H
ADD TO CART
Discover why thousands are describing Think Slim as the key to making any diet work!
If you can press a button and wear head phones you can start thinking slim immediately.
Listening to the Think Slim MP5 player will help you:
This little MP5 player gives you all the tools you need to start losing weight right away.
8 Audio CDs pre-loaded on the mp5 player.

More than 80 bonus audio sessions pre-loaded on the MP5 player

A detailed fast action manual

A simple to follow meal plan that will help you get slim quickly

147 motivating video sessions

An exercise program to burn fat and help you get in shape.

Regular emails to keep you on track to your goal because we want you to succeed.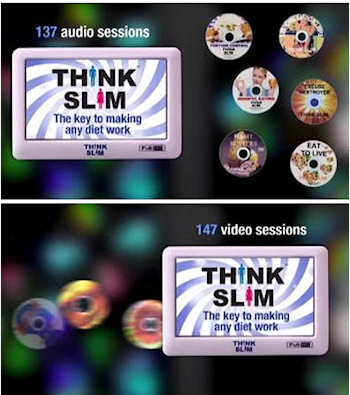 Hypnosis for weight loss works! Here are some of the scientific studies that prove it.
Think Slim is the missing link in weight loss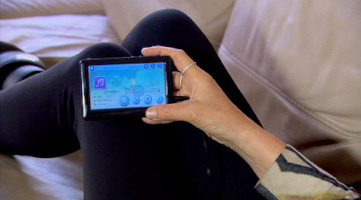 With the revolutionary Think Slim MP5 Player you will start shedding kilos straight away and burn away your unwanted fat and keep it off.
Owning a Think Slim MP5 is like having your own motivational support person, coach and hypnotherapist on hand at any time.
With the Think Slim MP5 you'll do all this and more:
Burn excess body fat fast

Eliminate sugar cravings

Free yourself from the temptation of late-night eating

Learn to be completely satisfied with smaller portions of food

Learn to say "no" to junk food and start making smart food choices

Be motivated to move more and exercise
I want to discover the same system Mark Stephens has used to help thousands of people reach their goal weight in record time.

I want more than $10,000 worth of therapy and everything Mark knows, that was on the Audio CD program now loaded on my own mp5 pocket therapist.

I want the more than 80 bonus audio sessions and 147 video sessions.

I want the Think Slim Fast Action Manual that is packed with great weight loss tips as well as eating plans and exercise routines.

I realise the program no longer comes on CD and the CDs themselves are actually pre-loaded on to the Think Slim Version 5 player.

I want regular emails that are full of great slimming ideas, recipes and slimming tips.

I want to enjoy a no risk money back guarantee. If within 60 days I can honestly say to myself I have made no progress and have listened to the program diligently and have asked for help and still not had success Mark will
promptly give me a courteous, and polite refund I understand this is not a magic pill and will require me to follow the plan and listen to the MP5 player regularly until I reach my goal once and for all.

I'm serious about my health, my weight, the way I look and how I feel.

I am ready to take control of my life.
Our 100% satisfaction guarantee

The Think Slim Version 5 MP4 Player will help you reach your ideal weight and body size quickly, safely and permanently.
We know from experience the effect Think Slim will have on your life! That's why we're willing to take all the risk out of your decision to invest in the programme. Order today. You have absolutely nothing to lose except unwanted weight and everything to gain. Call now and take action.
 Our client success stories speak for themselves!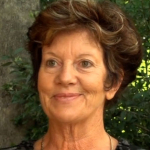 "At any time, day or night I can have 'instant' assistance and reassurance with a session there to hand. it changed my life."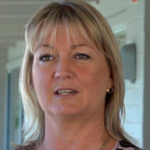 I have released 39 kgs. I listen to the MP5 player daily and it helps keep me on track.
"Working through Mark's visualization techniques has helped me to create the image of body and spirit that I am aiming for. I now fit into a size 14 jeans! I haven't worn jeans in over 7 years, I nearly cried. Thank you so much"
"The hypnotic lap band session was amazing. For me it felt real and continues to do so. going to the retreat was the best thing I have done. Now I am going forward with a 100 % positive attitude to life, my mind is calmer and I am in control for the first time for a very long time."
"Mark exhumes an aura of warmth, confidence, trust, calmness, understanding and knowledge. He takes his work seriously and every word spoken is that of someone who has literally committed his life physically and mentally to achieve his knowledge."
"What a wonderful weekend I had, I feel empowered to take control of my life again. I feel like a million dollars. Again thank you for changing my mind set and my life."
"Thank you for a truly enlightening weekend. As far as your energy and obvious gift and dedication, experience, and intent I couldn't rave enough. Life changing experience. I feel richer for the experience. I feel I know myself better. Like someone turned on the light. Deep gratitude."
"With help from Think Slim and Mark we are winning the obesity war one battle at a time."