Hypnotic Lap Band Retreats
After you experience a Hypnotic Lap Band retreat you will find you can comfortably and happily consume smaller portions of food. Eating smaller portions means you start slimming down straight away. You will feel fuller sooner. Some people comment if they try to eat too much that they feel uncomfortable or even a bit sick if they continue eating once full. The entire Hypnotic Lap Band experience is very realistic. The process is also very relaxing and completely painless.
Experience the most life changing weekend of your life with leading hypnotherapist and author Mark Stephens.
Need Help?
Call us at
1300 76 00 73
Please click on tabs below for more information about the retreats.

OTHER INTERSTATE HYPNOTICLAP BAND RETREAT LOCATIONS

Location
Date
Status
MELBOURNE
Mercure Treasury Gardens CBD
13 Spring Street Melbourne
Call (03)

9205 9999

February 3 – 4 2018
BRISBANE


Royal on the Park


Corner Alice and Albert Streets Brisbane
Call (07) 3221 341
February 17 – 18 2018
ADELAIDE
Mercure Grosvernor on North Terrace
125 North Terrace, Adelaide SA
Call (08) 8407 8888
February 24 – 25 2018
SYDNEY
Adina on Kent
511 Kent St, Sydney, NSW
Call (02) 9274 0000
March 3 – 4 2018
PERTH
TO BE CONFIRMED
CANBERRA
TO BE CONFIRMED
HOBART
TO BE CONFIRMED
REGIONS
TO BE CONFIRMED
Questions? Make an Enquiry OR Register your interest
LITTLE FOREST RETREATS
The retreat offers a variety of meals while catering to all allergies or food preference such as vegetarian. All food and juices are 100% organic. Throughout the day delicious juices and smoothies are provided to keep you energised.
The Hypnotic Lap Band Weekend at Little Forest Health Retreat includes:
All meals
Accommodation.
All hypnosis sessions
All therapy sessions
For Interstate travellers (mini bus transfers to and from the airport to retreat if flying in – mini bus departs Sydney at 9am and on the trip home arrives back at the airport from the retreat at 5.30pm)
INTERSTATE RETREATS
The Hypnotic Lap Band Weekends include:
17 action packed hours of motivation and coaching
Hypnotic Lap Band Hypnosis session..
Hypnotic Lap Band workbook
17 Hypnosis sessions during the weekend
Pain Healing Hypnosis
Goal Setting and Action plan
Tai Chi and Chi Kung for de-stressing
Recipes and Meal Plans and much more
Light wrap for lunch provided
You will discover exactly what you need to do physically, mentally and emotionally, to make the changes you need to make to get the successful results you want. Be inspired, be motivated, be hypnotised.
During 17 hypnosis sessions and more than a dozen motivation sessions in one weekend you will learn how to:
Eliminate cravings
Control portions
Feel motivated to be active
Reprogram negative thought patterns
Control emotional eating
The information below relates to retreats run at Little Forest. No accommodation is provided for other retreats

Escape the ordinary in a place like no other!
100km of ocean coastline views
8ks drive to picturesque historic Milton
14 acres of scenic preservation property
5 acres of rain forest walk
Full size tennis court on property
Function room with a working  wood fire place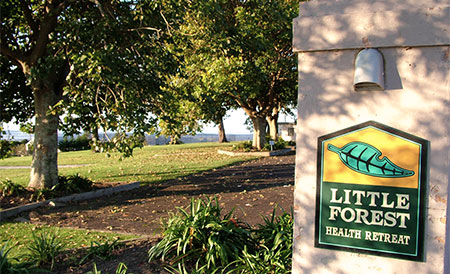 Description
Little Forest Health Retreat is located a thousand feet above sea level on 14 peaceful acres overlooking the historic village of Milton. The rainforest walk is a great place to escape the pace of the world. The viewing platform has one of the best views on the east coast of Australia and is the perfect place to sit and relax or meditate.
The magic and beauty of Little Forest will be remembered for years to come.
Accommodation and Facilities
13 well appointed motel rooms are made up with linen, have ensuite bathrooms, reverse cycle air-conditioning, tea/coffee making facilities, bar fridge and ground floor access.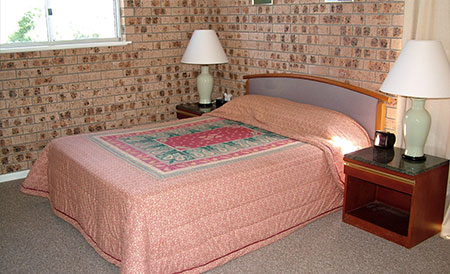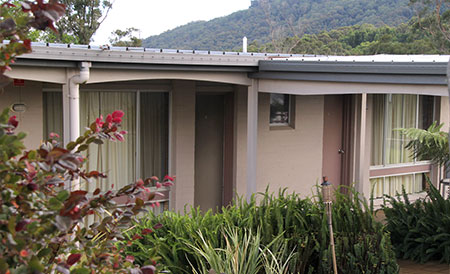 The Hypnotic Lap Band hypnosis session
The actual hypnosis script for the Hypnotic Lap Band was written with the help of an experienced Lap Band nurse who had assisted on thousands of actual Lap Band surgeries. This is accurate. You will feel like you have had a lap band.
The Hypnotic Lap Band hypnosis session has you imagine you are being wheeled in to an operating theatre. You then imagine you are being administered a general anaesthetic and once you have entered a trance state the imaginary surgery is performed.
Think and shrink your weight away at the Hypnotic Lap Band Weekend and take control of your eating.
After the hypnotic Lap Band hypnosis session you will:
Be satisfied with smaller amounts.
Feel fuller sooner
Choose healthy foods naturally.
Easily say no to junk food.
Be motivated to be more active
Burn the fat and get in shape.
You could spend up to $15,000 on actual Lap Band surgery and not be guaranteed success. A number of people who have attended the retreat had failed with the Lap Band. Rest assured though it was not the band (in most cases) that failed. The real Lap Band surgery does work for many people. The most important thing however that any body who succeeds with any diet, weight loss program or even with weight loss surgery is that they get their mind set right.
Request Info
Ready to go?
Select the retreat above and click on Add to Cart >
Or call us on 11300 76 00 73 to speak to a representative.
Request Info
"The Hypnotic Lap Band session is scarily real and amazingly effective."
"You feel like you are not hungry straight away! Little Forest Health Retreat is the most beautiful, amazing, wonderful place I've ever been to. Everyone should go there at least once in their life! The hypnosis and sessions with Mark are Life-changing and soul revitalising. Don't waste your money on quick fix "diets"- save your money and go to one of these- it will change your life! – Carole-Ann Kerford
Thank you Mark for a wonderful weekend . I enjoyed every part of it. Apart from being great value for money ,the sessions were all so amazing .I can't believe how positive I feel about reaching my goal .I can't explain how I feel (almost feel on a high ) but I am certainly not hungry . I feel energised and enjoying listening to the MP4 player and reading the book . It is great reading and I find it reinforces all the steps to reach my goal. I will highly recommend your sessions to anyone wanting to release weight and feel happy and healthy . I have released 5kgs so far and am applying what I got from the weekend to other aspects of my life .
"My dinner last night would have been a 1/4 of what I would have normally eaten and this morning I haven't had breakfast and its 11.30, been up for hours and I am still not hungry. AMAZING."
Three weeks have passed since I came home and I am 68kg and I feel fantastic! I learned during the retreat that it is never late for a life change. We just have to reprogram our brain. Thanks for everything."
"I walked into a lolly shop yesterday to buy a little treat for my boys I felt physically sick and got them a little toy instead. The Lap band session was so real and doing it again today on the MP4 player just reinforced it. I also loved the other sessions. Who would have thought to get rid of years of anger could be so easy? I think my 2 and 1/2 year old said it all: "Mummy your big blue eyes are shiny" I haven't shined for years and I am ready to shine again."
"The meals, the juices, the accommodation, the pool, the rainforest, the company… I can't put into words how great everything was. From the moment I drove up the winding country road I could feel the fresh air, see the green grass – so inviting, the cows calmly going about their day in the paddocks, butterflies floating by. This is the best kept secret of the South Coast, so close to everything but so far away from the day to day hustle and bustle of life. Just to be able to grab a book and lie on the grass under a tree or stretched out on a lounge next to the fire place, now that's relaxing.

My daughter questioned on my return as to why I was speaking so softly and calmly – she said it wasn't normal and it was freaking her out. My response was 'get used to it'….. thanks so much. "
Request Info
Ready to go?
Select the retreat above and click on Add to Cart >
Or call us on 1300 76 00 73 to speak to a representative.
Request Info