INNERMAKEOVER PAIN CONTROL RETREATS
You will find details about our Weekend and Five Day Innermakeover Pain Control retreats at both Little Forest retreat and Interstate.
All retreat bookings please call the office – call 1300 76 00 73
Choose the retreat that's right for you!
Our retreats will rewire your mind for success. Transform yourself with Mark's help. All retreats include Hypnotic Lap Band, Hypnocise and Hypnolipo sessions.
Which retreat would you like to attend?
Thinkslim
Weekend Retreats including
Hypnotic Lapband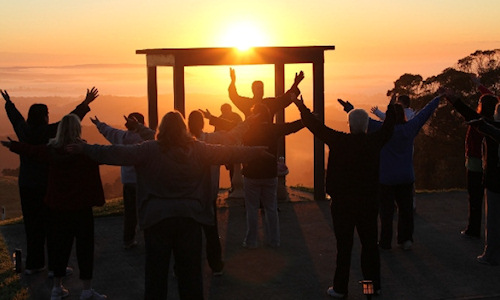 Innermakeover Pain Control
Retreats – 5 Day and Weekend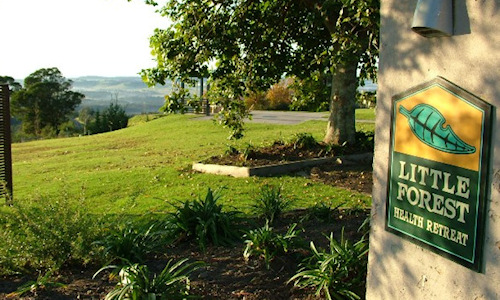 5 Day
Innermakeover
Retreats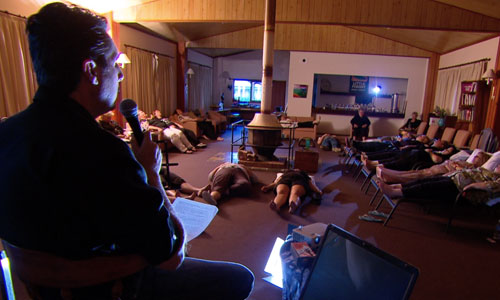 7 Day
THINK SLIM
Retreats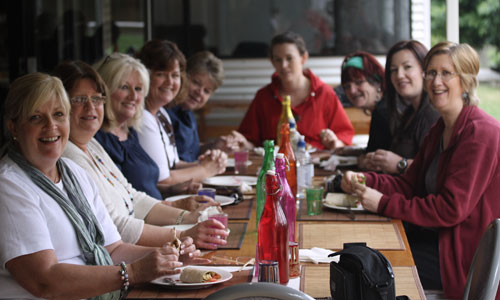 While the majority of weight loss retreats around the world focus on diet and exercise a large part of your time on our retreats will be focused on helping you unload emotional baggage. All of our retreats include the Hypnotic Lap Band.
Watch the video. Learn more about our retreats.
Our success stories speak for themselves
"I would like to say thank you to Mark and Think Slim for the opportunity to have the upper hand in my fight with the demons of obesity. Even though I am thin now the demons are still waiting for me to let my guard down and boy are they ready. But with help from Think Slim and Mark we are winning the obesity war one battle at a time."
– Adro Sarnelli Winner of the Biggest Loser 2006
"This has added ten years or more to our lives. Our friends can't believe the change as we had been overweight for many years. Thinking slim is incredibly easy. You simply listen to the sessions and before you know it you don't want to eat or drink things that are no good for you. Life now involves eating healthy, being more active and thinking slim. If you have ever struggled with your weight you should be using Think Slim, you'll love it."
– Phil Webster & Vicky Webster
"The Hypnotic Lap Band session is scarily real and amazingly effective."
"You feel like you are not hungry straight away! Little Forest Health Retreat is the most beautiful, amazing, wonderful place I've ever been to. Everyone should go there at least once in their life! The hypnosis and sessions with Mark are Life-changing and soul revitalising. Don't waste your money on quick fix "diets"- save your money and go to one of these- it will change your life! – Carole-Ann Kerford
Little Forest is spectacular, serene, stunning, beautiful, relaxing, comfortable and a magical place.
"My dinner last night would have been a 1/4 of what I would have normally eaten and this morning I haven't had breakfast and its 11.30, been up for hours and I am still not hungry. AMAZING."
Three weeks have passed since I came home and I am 68kg and I feel fantastic! I learned during the retreat that it is never late for a life change. We just have to reprogram our brain. Thanks for everything."
"I walked into a lolly shop yesterday to buy a little treat for my boys I felt physically sick and got them a little toy instead. The Lap band session was so real and doing it again today on the MP4 player just reinforced it. I also loved the other sessions. Who would have thought to get rid of years of anger could be so easy? I think my 2 and 1/2 year old said it all: "Mummy your big blue eyes are shiny" I haven't shined for years and I am ready to shine again."
"The meals, the juices, the accommodation, the pool, the rainforest, the company… I can't put into words how great everything was. From the moment I drove up the winding country road I could feel the fresh air, see the green grass – so inviting, the cows calmly going about their day in the paddocks, butterflies floating by. This is the best kept secret of the South Coast, so close to everything but so far away from the day to day hustle and bustle of life. Just to be able to grab a book and lie on the grass under a tree or stretched out on a lounge next to the fire place, now that's relaxing.

My daughter questioned on my return as to why I was speaking so softly and calmly – she said it wasn't normal and it was freaking her out. My response was 'get used to it'….. thanks so much. "
Enquire about our retreats..
You may have a question about our retreats...