FREE "NO EXCUSES BAD HABITS MINDFREE" SEMINAR
REGISTRATION FORM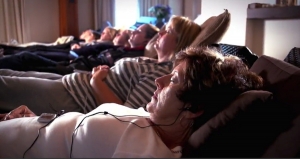 Learn to unblock what's stopping you from achieving your goals.
If you could create a final moment of success for yourself in relation to your goal, so compelling that you could not fail, how valuable would that be to you?
What are your addictions? Is it sitting, TV, social media?  What excuses do you make or negative self-talk fills your mind?
If you want help breaking the old patterns make sure you register and attend one of the free 'No Excuses Bad Habits Mindfree' Seminars. This seminar is all about you overcoming your challenges and reaching your goals.
TIME: All seminars will start at 6pm and finish at approximately 9pm. Please arrive at 5.45pm
DATES AND VENUES
| Location of Seminar | Date | Venue |
| --- | --- | --- |
| Sydney | Date to be advised | TBA |
| Brisbane | Date to be advised | TBA |
| Melbourne | Date to be advised | TBA |
| Adelaide | Date to be advised | TBA |
| Canberra | Date to be advised | TBA |
| Perth | Date to be advised | TBA |
You will learn how to:
Change bad habits
Eliminate excuses

Mediate like a monk

Eat Mindfully

Set unstoppable goals

And much more
REGISTER FOR FREE HERE
ONLINE SEMINAR REGISTRATION FORM