Power of the mind key to success
Read about people who had given up on dieting and had tried every diet under the sun. Be inspired to take action and join the thousands who have already changed their lives. These real life stories are about people who turned negative thought patterns into positive empowering thought patterns and took control of their life.
Success stories of the Think Slim Program and retreats…
What Others Have Said About Think Slim
"From Zero to Hero"
I made it! I have hit the 60 Kgs before I hit 61 years!!!! At the beginning of 2014 I couldn't run 10 metres. After attending the Five Day Innermakeover and listening twice daily to Mark's mp4 player, I was so motivated, I hit the road or if the weather prevented me, I went to the Gym and ran or swam my way to 59.9 kg. I have set myself goals along the way, one being able to do a 10 km run after 100 days. I now run 10 klms every second day. I can't believe I'm doing these exercises. I amaze myself!!! Exercising makes me not only physically better but also mentally stronger. – Joanne Gibson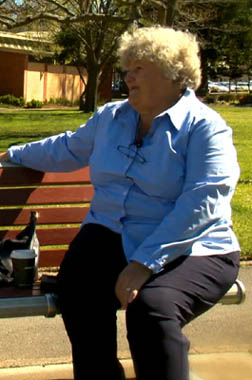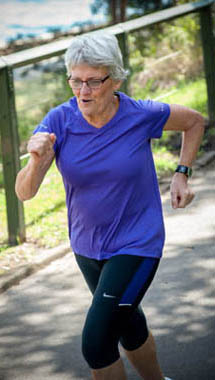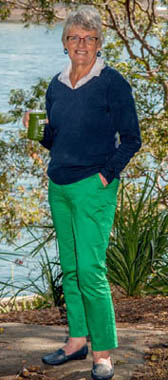 View video of Joanne and Mark Stephens interviewed on Sunrise
"My Professor is so impressed he wants to send all of his patients"
I am now 15.5 kgs less than when I started 8 weeks ago. I have not been tempted to eat sweet or starchy food and have no cravings at all. I do very little exercise with my back so it is amazing. I'm now down 60 units of insullin a day and that seems permanent now so am aiming for another 30 units down soon. My Professor is so impressed he wants to send all of his patients to you and doesn't believe me that I haven't eaten chocolate or cake or even bread and butter since I began. All of my clients tell me I look so well now. So thank you again Mark there is emerging from this large body a NEW ME. Love to you and Linda. – Jenny Bross – Sydney

Adro Sarnelli Winner of the Biggest Loser 2006

Tracy Hall
"I have gone from strength to strength and from my initial weigh in at 137.6kgs I have released 39 kgs. The hypnotic lapband session was fantastic and it had an immediate effect on reducing my serving sizes dramatically without any hunger. I listen to the MP4 player daily and it helps keep me on track. I now have a healthy and active lifestyle and am continuing to release the excess weight and reclaim my life."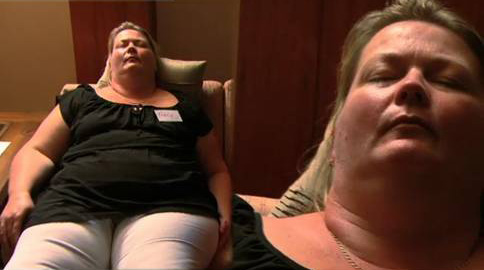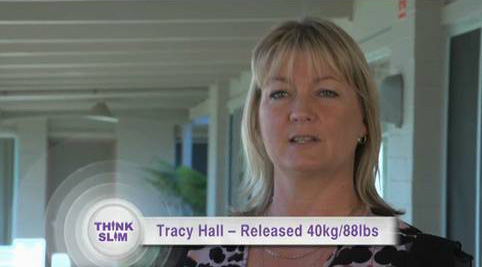 Sandra Ferguson Testimonial

Kim Hutchins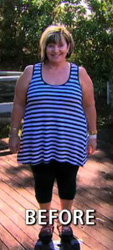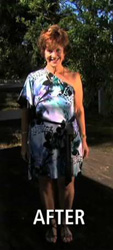 35 kgs lighter
"A wonderful tool I found most helpful is Mark's MP4 player with pre recorded sessions. At any time, day or night I can have 'instant' assistance and reassurance with a session there to hand. it changed my life."

Be inspired by Jordan's Journey
Jordan of Dulwich Hill Sydney originally tipped the scales at over 300 kilos. A weigh-bridge at the local tip had to be used as no ordinary scales would go up to his weight. It was following a week of starvation after having his tonsils removed at age nine when Jordan began to eat."I was always feeling hungry. I started overeating and haven't stopped" said Jordan.
So how did a healthy young boy grow into one of the country's fattest people. How did a happy go lucky kid end up with depression, anxiety and a host of health issues too long to list? How did Jordan Tirekidis end up eating in a single day up to: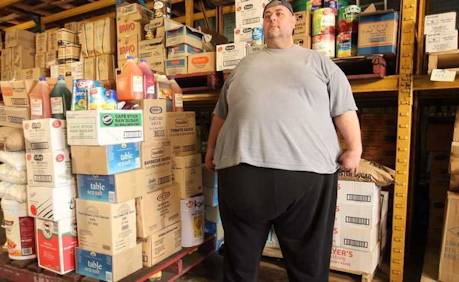 20 hash browns for breakfast
8 burgers with 4 fries for lunch
30 Greek desserts or 12 family blocks of chocolate as an afternoon snack.
4 Hungry Jack Meal Deals on the way home after the family dinner.
2 family pizzas washed down with a 1.5 litre Coke
12-18 mini magnums as a midnight snack.
Read More…
Phil Webster & Vicky Webster
The brother and sister team saw the ACA Think Slim story last year and are now 75 kilos lighter. Vicky Webster was 102kg now 80kg = 22 kilos lighter. Phil Webster was 198kg now 145kg = 53 kilos lighter Average 1.8 kilos per week.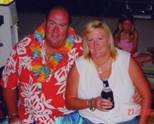 "This has added ten years or more to our lives. Our friends can't believe the change as we had been overweight for many years. Thinking slim is incredibly easy. You simply listen to the sessions and before you know it you don't want to eat or drink things that are no good for you. Life now involves eating healthy, being more active and thinking slim. If you have ever struggled with your weight you should be using Think Slim, you'll love it."
Phil & Vicky Testimonial

Belinda's Testimonial

Dr Neill, Director Sydney Medical Weight Loss Centre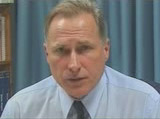 "The battle with weight loss is mostly psychological and in Think Slim all these challenges are addressed. Think Slim really is weight loss for the mind and is very clever indeed. I think it's an excellent system."
Natalie Lehrer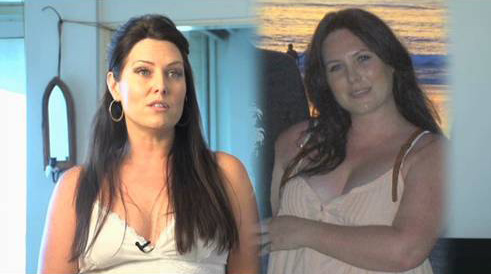 " After struggling for years I finally attended a Think Slim retreat and all of a sudden healthy eating and small portions became easy. The Think Slim player was the support tool that kept me on track. With a push of a button I had Mark in my head reminding me of what I should be doing and giving me the positive reinforcement I needed. The programme is fantastic and i would highly recommend both the retreat and the mp4 player." Natalie Lehrer
Vicki Burns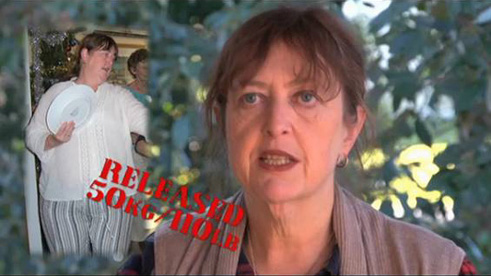 "Think Slim is the best support tool you could ever have to help you stick to a healthy diet. i have now released 50kg – 110lb and feel fantastic." Vicki Burns
Janice Pentland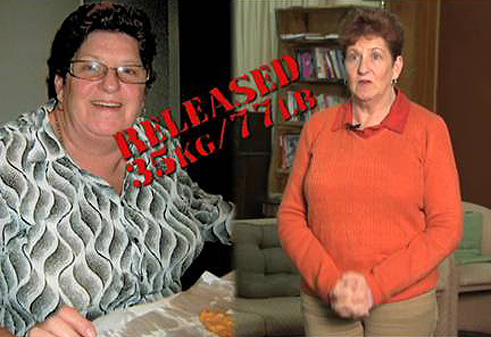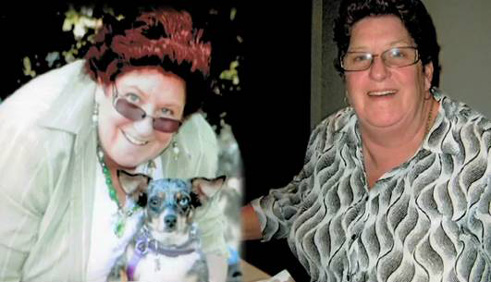 " Years ago I had my stomach stapled and quickly put the weight back on because I never had my head right. I am now 35 kilos lighter. I love my little mp4 player. I wish I had found this 30 years ago." Janice Pentland
Julie Funnell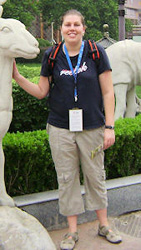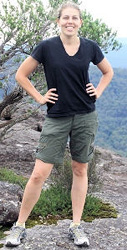 Sandra Ferguson
Dieting since age 7 and joined Weight Watchers at 12. Spent her entire life dieting with no luck. Saw ACA last year and has averaged a kilo a week is now a total 41 kilos lighter. Sandra was about to get her stomach stapled as she had given up hope. Think Slim was the last resort. Earlier this week the doctor took her off diabetes medication.


Sandra Ferguson's Story
I started to address my obesity issue after finding out I had impaired glucose tolerance and was heading for diabetes. I had tried every diet known to man from the time I was 12 (I am now 45). This time I thought surgery was the only answer. I was told I could not have lap-band surgery via keyhole surgery and that it would need to be done by a big operation due to previous surgery. No way did I want that!
Looking back over all of my failed attempts to lose weight, my mind was never in it. I was constantly sneaking food when I was on a diet thinking I was clever for not being caught, who was I fooling? I also realised, I have never set good goals for myself. What a fantastic festive season I have had being able to wear beautiful clothes on my slimmer body, and also the feeling of being so much healthier and successful. I caught up with people I hadn't seen in a while, who almost didn't recognize me. They all want to know the secrets of my success. I have now slimmed down to 82kgs, which is a total loss now of 40.7kgs!
My waist measurement is now 91cms. I am so proud of these achievements, especially when there were so many goodies around over Christmas. I kept my resolve of no alcohol. However, I felt the biggest achievement has been the maintenance of my exercise program.
In the past, my mindset has been all or nothing. It was either dieting and exercising or neither, but writing this has made me realize that I have changed my way of thinking. On Christmas day I went for a walk for 2 hours before breakfast and then after lunch I went surf riding on my new surf mat and then played beach soccer with my husband, 2 brothers and nephew for an hour. I even impressed myself. Thanks so much for Think Slim as it has kept me motivated and thinking slim, because weight loss really is a case of changing your mindset! One more thing, I went to see my GP today regarding my insulin resistance and diabetic medication. The doctor has ceased my medication. Yippeeeeeeee!
Ray Bradbery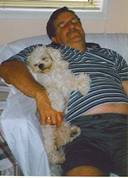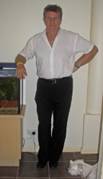 Was 110 kilos. After seeing ACA and now THINKING SLIM for around 5 months is now 86 kilos, 24 kilos lighter. Ray had two heart attacks in the previous 12 months now healthy and fit.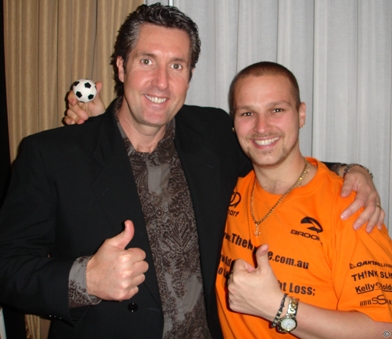 "I would like to say thank you to Mark and Think Slim for the opportunity to have the upper hand in my fight with the demons of obesity. Even though I am thin now the demons are still waiting for me to let my guard down and boy are they ready. But with help from Think Slim and Mark we are winning the obesity war one battle at a time." Click here to read our interview with Adro
– Adro Sarnelli Winner of the Biggest Loser 2006
Narelle McNevin after listening to the Think Slim CD's for 4 months.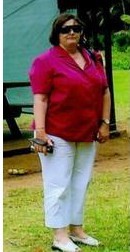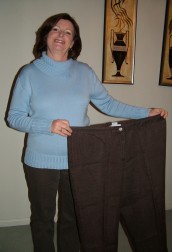 "A lifetime of discomfort, loss of energy, and lost opportunities, because of fear of public speaking has come to an end. I lost fear and stress, and gained energy, positivity and serenity. Mark, I believe your techniques are the most exciting, comprehensive and life-changing ones that I have encountered. I would recommend to anyone who wants to change their behaviour, health, or feelings, to attend your seminars and retreats.
Thank you so much for your time, energy and amazing techniques."
Anne Chalker – Psychologist – Sydney
THANK YOU. Thank you Mark. You inspire everyone with your honesty and directness and just the right amount of kindness and understanding. Without Changing what's going on in one's head one will never lose weight or turn one's life around about anything.. There isn't anywhere else in Australia offering what you offer Mark, and you're changing lives and marriages and families…. For the better. My whole attitude to food has changed. I'm not dieting but choosing to eat healthy. More importantly my whole attitude to life has changed. I feel you have given me something none of the numerous doctors I've seen could. You've given me hope for the future. I haven't had soft drink, coffee, milk or sweets and don't miss them at all. I feel fantastic. I'm now listening to your MP4 recordings while on my walk every morning. I honestly believe you saved my life. Judi Riley
Thank you for rocking my world and ensuring that I once again have faith in myself. I am now living the dream that I have had for so long as everyday I am now achieving personal growth in many ways. Thank you so much for believing in me and giving me the tools to achieve my goals. You are such a calming person that the time I have spent with you will stay with me forever. I am now Reaching for the Stars thanks to you. Virginia Jeffries (QLD)
I class this as the best thing that I have done for myself. I came away with such positive thoughts and a real sense of self worth. Thank you Mark for what you do!!
Deb Currans
Mark was very inspirational and passionate about what he does and obviously his past illness has impacted on this. Would I do it again? Yes definitely and I would recommend it to all.
Glenda Grimshaw
Well Kev and I have been doing well. We benefited a lot by attending the retreat, it's made us more motivated, more positive, more energetic and more determined it has benefited us greatly, thank you.
Phyllis and Kevin Micallef
"the hypnotic lap band session was amazing"
The hypnotic lap band session was amazing. For me it felt real and continues to do so. going to the retreat was the best thing I have done. Now I am going forward with a 100 % positive attitude to life, my mind is calmer and I am in control for the first time for a very long time.
Robyn Leigh
Mark exhudes an aura of warmth, confidence, trust, calmness, understanding and knowledge. He takes his work seriously and every word spoken is that of someone who has literally committed his life physically and mentally to achieve his knowledge.
Cheryl
What a wonderful weekend I had, I feel empowered to take control of my life again. I feel like a million dollars. Again thank you for changing my mind set and my life.
Lyn Defoe
Thank you for a truly enlightening weekend. As far as your energy and obvious gift and dedication, experience, and intent I couldn't rave enough. Life changing experience. I feel richer for the experience. I feel I know myself better. Like someone turned on the light. Deep gratitude.
Donna Skelton
"the weekend in melbourne was absolutely fantastic…"
The weekend in Melbourne was absolutely fantastic, full on from the very beginning to the last few minutes, and the time passed so quickly. Not only am I eating less and more healthy foods (no junk) and drinking lots of water, I have released 5kg!! Following Mark's hypnotic suggestions, I have not even been tempted to look at these sweeties. Thank you.
Lynnette Dixon (Mildura)
We just wanted to say a massive thank you for all of your help last weekend at the retreat – we had such a great time, and my back pain has still gone which is just amazing, I cannot thank you enough Mark for what you have done. We are all on track to reach our goals, so thank you for this also. We have been watching everything we eat and none of us has been craving junk food or chocolate! A million thank you's. Anella, Stuart & Denise
I am so thankful that I am still motivated and on track nearly 7 months down the track. I have reached and gone under my weight loss goal earlier than my time frame goal. When I booked I was over 100 kg. Now I am 79.1 kg which is under my goal weight of 80 kg that I set. I have gone from size 18 clothes to my first ever size 12 pair of jeans as an adult. Thankyou for getting my brain sorted out!!!! I feel fantastic yyaaaaaa
Vicki Neindorf
Dear Mark
I wanted to thank you for your development of the 'Think Slim' programme.
It certainly turned my way of thinking around. Up until three months ago I was convinced that my lot in life was to be overweight and a size 20 for the rest of my life. I was over 90 kilos and am now 70 kilos.
As a younger person I was always a size 8. About 15 years ago the weight started to pile on, due to eating the wrong food. and after the birth of my third child.
My friends and family convinced me that it is normal to put on weight as you get older, but this is not the case. I have since learned how easy it is to become slim when you believe you can do it, and it is not the way you have to be.
I am now a size 12 and 20 kgs lighter. All my clothes are falling off me. My changed lifestyle has become a way of life.
I now only listen to the hypnosis CD's once a week and it keeps my mind on track to my goal. This really is a new way of thinking and I am not even drawn to foods that are unhealthy.
The 'Think Slim' program has educated me and reprogrammed my brain to only choose food that will give me energy, not weigh me down. If there is a special event coming up and I know that I cannot stick to my eating plan, I enjoy myself, eat whatever I want with the knowledge that tomorrow I will do extra exercise to make up for my over indulgence, so as not to go backwards.
Thank you
Narelle McNevin
"The dark days of the past are long gone."
Thank you Mark, for your help in regards to the Time Life Therapy problem I was having. My story, unfortunately, isn't unique. I was abused as a child, both sexually and emotionally.
To make a long story short, I went from a slim, active twenty year old, to an overweight, depressed, drug & alcohol abusing psychiatric patient during the span of the next fifteen years. I was diagnosed with every 'flavour of the month' disorder making the rounds at the time, including: Depression, Clinical Depression, Psychotic Depression, Borderline Personality Disorder, Obsessive Compulsive Disorder, and finally, Multiple Personality Disorder. My therapists had me on a cocktail of thirteen different psychotropic medications per day. I lost the ability to think, walk, take care of myself and to laugh. Some days I was so drugged on psychotropic medication that I lost all ability to even speak. I started to self-harm, by way of burning my skin, cutting myself, and abusing drugs and alcohol – anything to prove to myself that I was still alive.
Eventually, I felt so helpless and afraid of how my life seemed to be spiralling out of my control, that I tried to commit suicide. I spent weeks and months at a time in various psychiatric institutes.
My weight ballooned from a svelte size 8, to a bloated size 18.
Unfortunately, the legacy of all those years of abusing my body, was that I was diagnosed with Fibromyalgia, a pain disorder. It was a real blow. The Specialist couldn't give me a definitive answer, but agreed with me off the record that it was highly likely that years of trauma had caused this. I was gutted. I was told that there wasn't a cure for my Fibromyalgia. The Specialist's parting words to me on my last appointment with him was, "I know an eighty year old who has this and she has learned to adapt to a life of chronic pain. You will too. There's nothing that can be done to cure you of this."
I sought comfort in food, it felt like Catch 22 – I needed to exercise, but I was scared that it would hurt, and being scared made me reach for something sweet or fatty to comfort myself – I got bigger, and my pain levels increased. It got so bad that brushing my hair hurt, and even lifting a fork to my mouth caused excruciating pain.
I resigned myself to a life of pain and of being fat.
Then one day I saw the segment on Think Slim on ACA. Initially I ordered your Think Slim program purely for weight loss. However, it very quickly became apparent after listening to each CD for the first time, that my issues went much deeper than my just needing to shed a few pounds.
Think Slim has helped me to lose many, many of my self-limiting beliefs (and I'm still going strong!) I no longer fear exercise. I now attend a gym 3 to 4 times per week, doing cardiovascular workouts, weight resistance training, aerobic classes and circuit training. I walk everywhere now. And food doesn't hold the answers to my problems any more.
The dark days of the past are long gone.
'Therapy' now consists of flying kites with my wonderful husband and my beautiful four year old daughter; jumping in the waves at the beach; paddling boats with my husband and daughter along the river on sunny afternoons, and running across the park chasing seagulls with my daughter. I remember once during my blackest, darkest days, laying in a fetal position and grieving the fact that I would never again feel the freedom of my body running or dancing. Now I enthusiastically run with my gym class. I run, jump, whoop for joy and dance till I am breathless alongside my child.
Therapy now is Thinking Slim and enjoying being alive.
My life will never be the same again. I now LIVE life. The kilos are melting away. My body is stronger, healthier, slimmer, and happier. I am now just 5 kgs away from my goal weight, but I have gained far more in terms of happiness and in believing in myself than I ever lost in terms of weight.
I will completely reverse my Fibromyalgia diagnosis too. I've already ditched the 'mentally ill' stuff, so watch this space! Like you say Mark, your body knows what it is supposed to be – my body has the blue print for health. I just allowed a lot of other folks to tell me otherwise, and stopped believing in myself. Never again.
Thank you again so much for believing in your clients as much as you do, and for giving us Think Slim – truly the missing link.
Kind regards,
Maria Harris
"My brain does it for it's self now."
I'm gaining slimness as we speak. I have hit the 10 kilo mark – ye hah! . The most important thing that goes on in my head is "I'm not hungry – I'm thirsty" – my brain does it for it's self now…. going GREAT…..
Susan
"I went from drinking 15 litres of wine to 15 litres of water!!"
Just to let you know I am thrilled with this program. I have lost about 8kg in the last 4 weeks. I went from drinking 15 litres of wine a week and replaced it with 15 litres of water! I have had no cravings, haven't snacked in a month and find I am gradually reducing all helpings of food.
Also, I find my stress levels have dropped so far, the need to drink has all but disappeared. I am loving the other goal related discs in the program. I have found the whole process to be really easy.
Berni
"I feel like someone emptied my heart of all pain and filled it with love!"
My name is Maria, and I am 40 years old, married, with a four year old child. My husband and I had been on many diets before, and as usual we lost weight only to put it back on again months later.
It has now been two weeks since I listened to the first CD and I have already lost 3kg. When I started this program, I had one thing in mind: to lose weight. What I have found to my surprise and utter delight though, is that much more is happening to me than I could have known would, besides losing weight. Upon listening to the Sleep Hypnosis CD for example, the very next day it felt like someone had opened up my heart and emptied it of all pain and hurt, and refilled it with love.
I began to feel myself letting go of petty resentments I has holding against people who I felt had hurt my feelings. Little worries and woes don't seem too big any more. I feel light, happy, calm. After only two CDs, I was crying with sheer joy just for the sake of joy. My husband too said he had spent his days at work feeling inner calm and peace.
I have now listened to all the CDs, and am still diligently listening to them. My favourite by far is the Inner Smile track on CD 9. I cry every time I listen to it; tears of sheer gratitude for the beautiful, strong body that has taken care of me all these years. I cry for the joy of visualizing myself as an old woman (always I see myself in the future aged 98 – this coming from someone who never believed she would make it to 30!) and in my visualization, I am happy beyond measure and more content than I thought could be possible. I am also very slim in this scene!
This morning I walked for 35 minutes, and I am about to head off on another 35 minute walk now. If you had asked me two weeks ago if I could walk that far, I would have laughed. THANK YOU!
"My fear is gone! The world is just fine!"
Just wanted to say thank you once again, there has been some noticeable and dramatic changes in me. Firstly, I don't feel like a huge elephant, I feel as if I'm streamlined in my body. On an emotional level the fear that I had is gone. It is as if I have been reborn again, and the world is just fine. Anyway just wanted to thank you.
Sarah
"It made me feel normal again"
5 weeks has gone by and I have lost 4 kg! I fit nicely in my 14 jeans again! I just want to thank you for the newsletter!!!!! I read about if you go off the rails just get on quick and drink more water etc. It made me feel normal again that others go off the rails too! I really have to laugh because it is a mind game. I thank you with all my heart for your amazing cd's.
Sylvia
"It's the first thing that's worked."
Just feed back for you after my first 3 weeks. I lost 6 kilos and feel fantastic, it's the first thing that works for me after years of trying to loose weight. Another 24 kilos to go, I will keep you posted.
Christiana Richert
"Boy does it work!!"
I was quite sceptical to believe a cd could hypnotise me, since I'd tried real hypnosis with a hypnotist before and it didn't work. Well … boy does it work!, I fall asleep every time, which is great for me because I don't have to resort to sleeping tables so much now. Also, the other night I couldn't get my six year old to sleep, she just wasn't tired, so on went the headphones (the special sleep bonus cd, not the slimming one) … and she was asleep before Mark even finished talking. I was amazed and very happy, thanks!
Linda
I had just done it….like on auto pilot….
Where do I begin…. I was 115 kgs and drink 2 to 3 litres of Pepsi Max a day and never a drop of water, I eat chocolate until there's none left and have greasy chicken for lunch every day at work….just reading that back to myself I have to shake my head! I listened to the first CD. The very next day at work I had a water bottle as a constant companion I drank 2 to 3 litres of water, and have done every day since….not because I 'have to' but because it seems to be what I want to do. The whole idea of Pepsi is just…well it's just not there. The other thing I noticed the very next day….i didn't go anywhere near the hot, greasy food at lunch time…..I found myself eating grapes and a tub of yoghurt! It was like I hadn't actually thought about my purchase….I had just done it….like on auto pilot….
Thanks
Joy
"I now walk past donuts and cream buns and my stomach churns at the sight of them"
"Dear Mark,
I am still enthusiastic about discovering my "Missing Link". Think Slim is miraculous. I have had extreme sugar cravings for the past 30 years and had difficulty even looking at cream buns and cakes. After only listening to CD's 9 & 6, I now walk past donuts and cream buns and my stomach churns at the sight of them. I have now reduced my waist by a total of 10 cm and my weight by more than ten kilos. I found the whole programme so easy to follow, thank you for creating Think Slim."
Sylvia C – Sydney
"I did try a piece of chocolate….I may as well have been eating soap"
"Previous to listening to the THINK SLIM I had been feeling increasingly out of control with eating snack foods-caramels, chocolate etc…My weight had increased 12 kgs in ten years due mainly to snacking on high fat/sugar foods and I was starting to despair. My excercise and most of my meals were reasonably healthy but my snacking was almost totally uncontrollable. Why couldn't I stick to any reasonable diet, I asked myself time and time again. I'd be ok till midday then all my resolve would go and so the cycle would repeat. Last Saturday I listened to my first Think Slim CD, then I had a sleep.
Since I woke up from that sleep I have had no real desire to snack on any of my previously problem foods. I even tested myself at the supermarket by standing in front of the chocolate display to see if I could be tempted! I can honestly say to look at chocolate or fatty food now is the same to me as looking at a box of soap powder-I no longer seem to have any association with those types of food and a desire to eat them. I did try a piece of chocolate two days ago just as an experiment but the taste didn't register at all-I may as well have been eating soap! Mark, thank you so much for putting your skills out there for people like me who had almost given up trying to find 'The missing Link in Weight Loss!"
Many thanks again.
Mel Borlase.
"I have saved around $35 a week at the supermarket."
"Dear Mark,
I need to congratulate you on such an excellent program. I have already gone down a dress size in the first three weeks. The mental change occurred after I heard the CD's for the first time. I was unconvinced that any change would occur, so I was amazed to discover the mantras: drink more water, and those foods are for other people, occurring spontaneously. The best part is I have saved around $35 a week at the supermarket."
Jenny R
"After only 14 weeks I reached my goal"
"After almost being killed in a car accident I began to binge eat. I was suffering from depression and hadn't had a good nights sleep for almost five years. The weight gradually crept up on me and before I knew it I was 30 lbs over my normal weight.
Listening to Think Slim was incredibly easy. After only fourteen weeks I reached my goal weight and reduced my waist by almost 3 sizes.
As an amazing bonus I now sleep like a baby and the depression has gone. Thank you for putting together a programme that does so much more than weight loss."
Neil B – Albion Park
"I am so delighted to never again think of that horrible word: diet"
Dear Mark,
The postive affirmations such as "the more I drink, the more I shrink", has been wonderful because previously drinking water was burdensome. Now I have no trouble drinking the water.
The best part of it all for me is this. When I am out my previous desire for cappuccino and cake does not rate a mention- this is amazing. I could hear the CD in my head saying morning tea is morning T.E.A. not biscuits, chocolates and cakes etc.. and stick to the menu and snacking means failure. I now enjoy my cup of tea and water when out with friends and watch them have a cappuccino and cake without feeling deprived or negative. The Bam effect was particularly useful here. I have BAMMED out my usual negative self talk on food and behaviour.
I am so delighted to never again think of that horrible word 'diet'… and i have changed my focus to healthy eating plan. I love the idea of focusing on my goal of slimness rather than losing weight.
Imelda P
P.S. I should say that I am a carer and am looking after my elderly parents – mum has Parkinsons and Alzheimers disease and is recuperating from hip replacement surgery. With regard to this, I am under a lot of emotional stress but the positive thinking with Think Slim has made all the difference to how I am coping with my role. I just want to thank you for the help.
"I have never been more motivated"
"I have to admit to you that I have never been more motivated than I am at this time. I have changed my eating habits and the cravings I used to have for sweets and cakes are no longer there."
Colette Beniston
"I nearly cried. Thank you so much."
"Working through Mark's visualization techniques has helped me to create the image of body and spirit that I am aiming for. I now fit into a size 14 jeans! I haven't worn jeans in over 7 years, I nearly cried. Thank you so much."
Connie Cardillo
"I have had demons to fight for a lot of years"
"My battle with the weight is the product of a lot of negative thoughts. I always thought that if I just lost weight everything would be fine, yet I have figured out unless I fix the mental side the weight will always come straight back on. Mark has given some useful tools that have helped combat my insecurities and negative thinking. Thank you."
Kerri- Anne Stocks
"Mark has found the essence of the underlying reason for eating the wrong foods"
"Mark has found the essence of the underlying reason for eating the wrong foods at the wrong time. He has worked on the psychological aspect and not just on the body. This has been the key to my success to date because the program has caused me to think about becoming slim from a more effective perspective. Thank you again for introducing me to this lifelong healthy program."
Keith Mc Donald
"I am so delighted to never again think of that horrible word diet"
"The positive affirmations such as, the more I drink, the more I shrink, has been wonderful because previously drinking water was burdensome. Now I have no trouble drinking the water. The best part of it all for me is when I am out my previous desire for cappuccino and cake does not rate a mention- this is amazing. I just want to thank you for the help."
Imelda Purcell
"I didn't feel tempted once, amazing!"
"I have been going really well. I like it because I am not on a diet and don't feel deprived. The acid test for me recently was a long road trip to attend a Conference; this would normally be an excuse to eat junk food and sweets but I didn't feel tempted once, amazing!"
Fiona Grose
"It's about changing how you think"
"It's not about food and dieting. It's about changing how you think. I think everyone knows how to eat right but the trick is combating what is in your mind. Diets focus on food and to me, what I can't have. I feel more in control this way and feel confident that I can balance my own eating habits to be more healthy."
Bronwyn Reid
"It targets your subconscious"
"This program is very different in that it targets your subconscious mind and gets you thinking differently about food and what you eat or drink. I look forward to continuing down the road to a slim life. I now exercise a lot including running, cycling and swimming. Thank you."
Chris Nolan
"Before starting I had a lot of excess emotional baggage"
Before starting Think Slim I weighed 88kgs. After 3 months listening to the CD's daily my weight is now 70kgs. Before starting I had a lot of excess emotional baggage. Most of this is gone now and even my psychologist has told me to stick with the CD's having noticed a huge change both physically and mentally. What I have come to realize is, it's not about weight loss, its about making a lifestyle change. This has become a never ending journey and I am on it eight days a week.
Some of the best parts of this change have been:
1. I now fit into my old clothes I hadn't worn for years.
2. If I am walking and feel like quitting Mark's voice pops out of nowhere and tells me I CAN DO IT or BURN THE FAT.
3. Everything now happens without thinking, like looking at fat content when shopping.
4. There is no forcing it, positive thinking just happens all the time.
5. I'm in the zone, really getting in to life and constantly motivated by the Think Slim CD's.
6. There is much more tranquility in my life now.
7. I now listen to what my body wants.
Thank you for helping me to make the changes that have put me not only in control of my eating but me life as well.
Regards
Dennis McLaren
Other Success Stories