The Hypnotic Lap Band will change your life
Control cravings, stop emotional eating and get healthy
The Hypnotic Lap Band is a hypnotherapy session conducted by Mark Stephens that will make you feel like you have had a lap band surgery.
The Hypnotic Lap Band hypnosis session has you imagine you are being wheeled in to an operating theatre. You then imagine you are being administered a general anaesthetic and once you have entered a trance state the imaginary surgery is performed.
After a Hypnotic Lap Band hypnosis session you will:
Be satisfied with smaller amounts.
Feel fuller sooner
Choose healthy foods naturally.
Easily say no to junk food.
Be motivated to be more active
Burn the fat and get in shape.
A number of people who have attended the retreat had failed with the Lap Band. Rest assured though it was not the band (in most cases) that failed. The real Lap Band surgery does work for many people. The most important thing however that any body who succeeds with any diet, weight loss program or even with weight loss surgery is that they get their mind set right.
To experience the Hypnotic Lap Band choose one of our Weight Loss retreats
Hypnotic Lap Band Weekend Retreats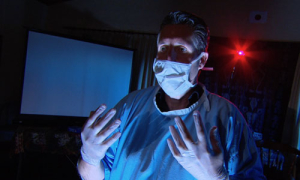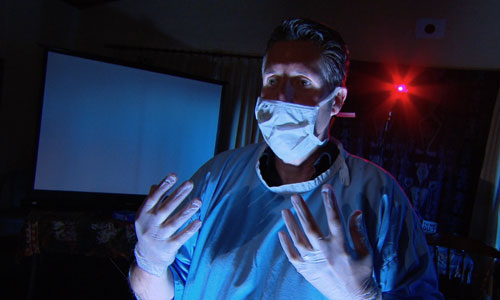 Five Day Innermakeover Retreat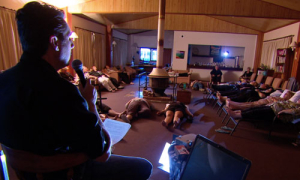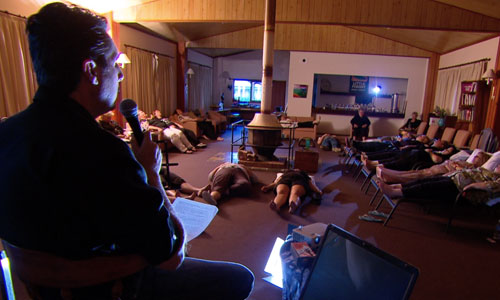 Think Slim  Seven  Day  Retreat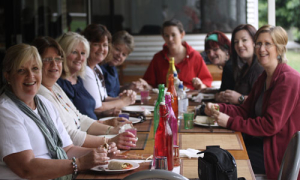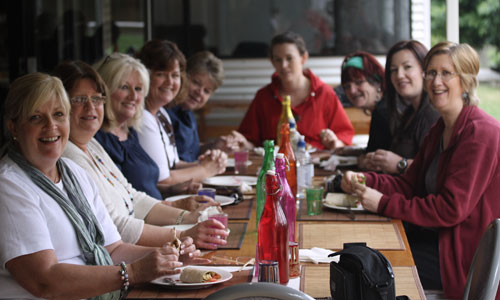 "The Hypnotic Lap Band session is scarily real and amazingly effective."
"You feel like you are not hungry straight away! Little Forest Health Retreat is the most beautiful, amazing, wonderful place I've ever been to. Everyone should go there at least once in their life! The hypnosis and sessions with Mark are Life-changing and soul revitalising. Don't waste your money on quick fix "diets"- save your money and go to one of these- it will change your life! – Carole-Ann Kerford
"I worked as an operating theatre nurse many years ago, and your sound effects were so real it absolutely was the real noise experiences that are heard in the O.T. IT WAS ABSOLUTELY THE MOST AWSOMEST EXPERIENCE. Thank you Mark for all of your inspiration, you are an absolute genius….the best Dr in Australia !!!!!"
"My dinner last night would have been a 1/4 of what I would have normally eaten and this morning I haven't had breakfast and its 11.30, been up for hours and I am still not hungry. AMAZING."
Three weeks have passed since I came home and I am 68kg and I feel fantastic! I learned during the retreat that it is never late for a life change. We just have to reprogram our brain. Thanks for everything."
"I walked into a lolly shop yesterday to buy a little treat for my boys I felt physically sick and got them a little toy instead. The Lap band session was so real and doing it again today on the MP4 player just reinforced it. I also loved the other sessions. Who would have thought to get rid of years of anger could be so easy? I think my 2 and 1/2 year old said it all: "Mummy your big blue eyes are shiny" I haven't shined for years and I am ready to shine again."
"After being fat my whole life, I went to the hypnotic lap band weekend hoping to turn my life around. I lost and kept off 25kg after that weekend, it's been just over 3 years now. I had been to six hypnotherapists and none of them had impact like Mark. The MP4 player is a constant boost that is always motivating. Life changing!! Thanks Mark."
Get Instant Access
Simply enter your name, email and postcode and we will start sending you tips, motivation and hypnosis downloads to help you burn the fat and get in the best shape of your life.