Follow the step by step plan that helped Jordan Tirekidis shed 200 kilos in two years
In The Think Slim Diet Mark Stephens reveals every step Jordan Tirekidis took to turn around the depression, overwhelming anxiety, stress and food addictions that were ruining his life. Get these amazing results for yourself.
What you get when ordering the book.
✓ 540 pages of life-changing content.
✓ Jordan's story in his own words to inspire you.
✓ 113 solutions to weight challenges.
✓ Hypnotically written ways to smash 100 most common negative thoughts.
✓ 268 empowering beliefs to transform your mindset.
✓ 423 action steps to help turn you into an unstoppable fat-burning machine.
✓ 29 DIY self-hypnosis scripts to change the way you think about food and activity.
✓ Dozens of super-healthy recipes to help you burn fat.
✓ 60-page Daily Tracker to help you stay on track.
$34.95

This book is not available for online order.
(All prices in AUD – Australian dollars)
Reach your ideal weight with the Think Slim Diet book
To help you reach your goal weight and stay there we give you several great bonuses  when you order the Think Slim Diet. And of course you will receive some great hypnosis sessions so you can sit back, relax and be hypnotised.
Bonus #1 Hypnotic recording of all 268 Empowering Beliefs

Bonus #2 Hypnosis Increased Confidence

Bonus #3 PDF 60 page Daily Tracker for meals and activity
Bonus #4 PDF of Goal page

Bonus #5 1 min goal setting session from back of book

Bonus #6 1 min Empowering Beliefs from front of book
Ready to turn into an unstoppable fat burning machine?
No book has gone into as much detail in revealing the emotional and mental suffering of an overweight person as The Think Slim Diet. If you have ever struggled with emotional eating, comfort eating, stress eating, negative self-talk, self-sabotage, low self-esteem and lack of willpower, you will benefit by not just reading this book, but by following and taking action on the steps outlined.
Online orders for books unavailable at this time.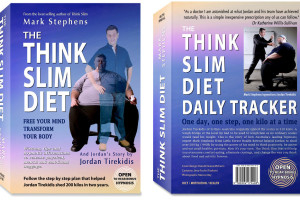 Scientific studies prove hypnosis for weight loss works!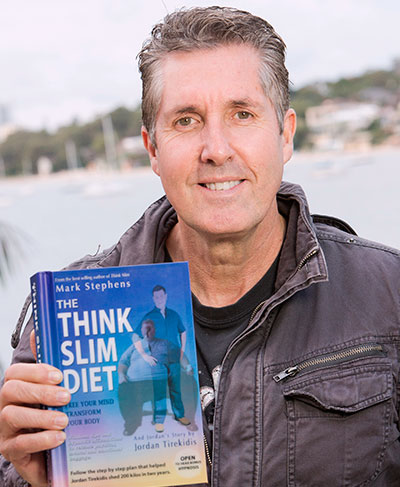 Think Slim is the missing link in weight loss!
Ever wondered why diets are hard to follow or way many people sabotage their efforts after doing so well? With the help of the Think Slim diet book you'll overcome the negative thoughts that have undermined your previous attempts to lose weight and more:
Burn excess body fat fast

Eliminate sugar cravings

Free yourself from the temptation of late-night eating

Learn to be completely satisfied with smaller portions of food

Learn to say "no" to junk food and start making smart food choices

Be an in control person who moves from one positive achievement to another
Think Slim Version 8 (Mindfree App) now available
click here
100% satisfaction guaranteed

The Think Slim diet book
 will help you reach your ideal weight and body size quickly, safely and permanently.
We know from experience the effect Think Slim will have on your life! That's why we're willing to take all the risk out of your decision to invest in the programme. Order today. You have absolutely nothing to lose except unwanted weight and everything to gain. Call now and take action!
Our client success stories speak for themselves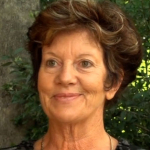 "At any time, day or night I can have 'instant' assistance and reassurance with a session there to hand. it changed my life."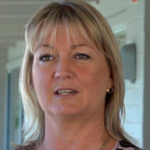 I have released 39 kgs. I listen to the MP4 player daily and it helps keep me on track.
"Working through Mark's visualization techniques has helped me to create the image of body and spirit that I am aiming for. I now fit into a size 14 jeans! I haven't worn jeans in over 7 years, I nearly cried. Thank you so much"
"The hypnotic lap band session was amazing. For me it felt real and continues to do so. going to the retreat was the best thing I have done. Now I am going forward with a 100 % positive attitude to life, my mind is calmer and I am in control for the first time for a very long time."
"Mark exhumes an aura of warmth, confidence, trust, calmness, understanding and knowledge. He takes his work seriously and every word spoken is that of someone who has literally committed his life physically and mentally to achieve his knowledge."
"What a wonderful weekend I had, I feel empowered to take control of my life again. I feel like a million dollars. Again thank you for changing my mind set and my life."
"Thank you for a truly enlightening weekend. As far as your energy and obvious gift and dedication, experience, and intent I couldn't rave enough. Life changing experience. I feel richer for the experience. I feel I know myself better. Like someone turned on the light. Deep gratitude."
"With help from Think Slim and Mark we are winning the obesity war one battle at a time."